Trusted by more than
+750

companies around the globe
Trusted Advisors in Cybersecurity & Data Protection
Our team of trusted cybersecurity experts provides tailored solutions and proactive guidance to help you stay ahead of threats and protect your valuable data assets from breach or loss
Proactive risk mitigation
Customized cybersecurity strategies
Comprehensive vulnerability management
More About us
We are always ready to protect your data
We are always ready to protect your data
We are always ready to protect your data
We are always ready to protect your data
Experts Help You to Enhance Your Cyber Defenses
Education
As an educational institution, protecting sensitive student data and intellectual property is paramount. Our tailored cybersecurity services for the education sector offer robust protection against cyber threats, ensuring compliance with data privacy regulations and safeguarding against potential breaches. With our expertise, you can focus on providing a secure and conducive learning environment for students and staff
Student Data Protection
E-Learning Security Measures
Intellectual Property Protection
Cyber Safety Education
Healthcare
Our cybersecurity services for healthcare provide solutions to safeguard against cyber threats, protect patient data, and maintain HIPAA compliance. With proactive measures such as risk assessments and advanced technology, we ensure the confidentiality of patient information so you can focus on delivering high-quality healthcare.
Healthcare-Specific Security Measures
Patient Data Protection
Proactive Cybersecurity Strategies
HIPAA Compliance Assurance
Government
As a government agency, securing sensitive information and critical infrastructure is crucial. Our cybersecurity services offer tailored solutions to meet the unique challenges of government at all levels, from local to federal. With our expert team and advanced technology, we ensure compliance, mitigate risks, and safeguard against potential breaches.
Network Security Management
Insider Threat Detection
Incident Response Services
Compliance Reporting & Monitoring
Retail
Our cybersecurity services protect retailers from cyber threats, securing payment processing, e-commerce websites, and training employees on cyber safety. Safeguard customer data and prevent reputational damage with our comprehensive solutions designed for the unique challenges of the retail industry
Payment Security Measures
E-commerce Site Protection
Risk Assessment Services
Reputation Protection Strategies
Small Business
Small businesses are often targeted by cybercriminals, making cybersecurity essential. Our affordable solutions offer tailored protection for small businesses, including vulnerability assessments, employee training, and network security. With our expert team, you can safeguard your business against cyber threats, protecting sensitive data and maintaining your reputation.
Affordable Cyber Services
Vulnerability Assessments
Proactive Cyber Defense
Incident Response Planning
The Simplest Pricing Plan to
Secure Your Data
Monthly
$499
Nam libero tempore soluta nobis eligendi quod maxime placeat possimus assumenda
Get started now
Personal
Encrypted Transactions
24/7 Support Service
Automated Daily Backup
Free Hardware Included
Scan Every 12 Hours
Monthly
$1099
Nam libero tempore soluta nobis eligendi quod maxime placeat possimus assumenda
Get started now
Startup
Encrypted Transactions
24/7 Support Service
Automated Daily Backup
Free Hardware Included
Scan Every 12 Hours
Monthly
$1599
Nam libero tempore soluta nobis eligendi quod maxime placeat possimus assumenda
Get started now
Company
Encrypted Transactions
24/7 Support Service
Automated Daily Backup
Free Hardware Included
Scan Every 12 Hours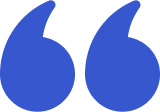 "Nam libero tempore, cum soluta nobis est eligendi optio cumque nihil impedit quo minus id quod maxime placeat facere possimus, omnis voluptas assumenda est, omnis dolor repellendus. Temporibus autem quibusdam et aut officiis debitis aut rerum necessitatibus saepe eveniet ut et voluptates repudiandae sint et molestiae non recusandae"
Peterson / Ceo & Founder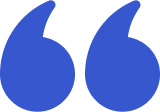 "Nam libero tempore, cum soluta nobis est eligendi optio cumque nihil impedit quo minus id quod maxime placeat facere possimus, omnis voluptas assumenda est, omnis dolor repellendus. Temporibus autem quibusdam et aut officiis debitis aut rerum necessitatibus saepe eveniet ut et voluptates repudiandae sint et molestiae non recusandae"
Rensona / Ceo & Founder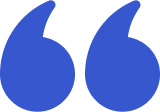 "Nam libero tempore, cum soluta nobis est eligendi optio cumque nihil impedit quo minus id quod maxime placeat facere possimus, omnis voluptas assumenda est, omnis dolor repellendus. Temporibus autem quibusdam et aut officiis debitis aut rerum necessitatibus saepe eveniet ut et voluptates repudiandae sint et molestiae non recusandae"
Markline / Ceo & Founder
Here Are Some Common Questions From Clients
We take a proactive approach to cyber risk management, offering tailored solutions to address your specific vulnerabilities and risks. Our expert guidance and support can help you minimize the impact of cyber threats and protect your business from potential damage
Yes, we stay up-to-date with the latest industry standards and best practices, and we work closely with our clients to ensure their services are compliant with relevant regulations and frameworks
We use a combination of automated tools and manual testing to identify vulnerabilities in your systems. We conduct regular vulnerability scans and penetration testing to ensure we stay on top of emerging threats and vulnerabilities
Our incident response process is designed to be rapid, efficient, and effective. We have a team of experts on call 24/7 to respond to incidents as they occur. We follow a well-defined process for incident response, including identification, containment, eradication, and recovery, to minimize the impact of any potential breach or incident
Yes, our cloud security services are designed to help you identify and mitigate potential risks and vulnerabilities in your cloud environment. By utilizing our customizable services and ongoing support, we can help you enhance your overall security posture and protect your valuable cloud-based assets
Our cyber consulting services provide proactive guidance and support to help you navigate evolving cyber threats and regulatory compliance. We offer customized solutions and ongoing support to help you stay ahead of cyber threats and protect your valuable data assets from breach or loss